Party Bags
Don't have time to sort out the party bags, Check out Jessie's Party Treats.
Please when booking, Use Ref Dazzlas Inflatables.
www.facebook.com/www.jessieshampers.co.uk/
Jessie's Party Treats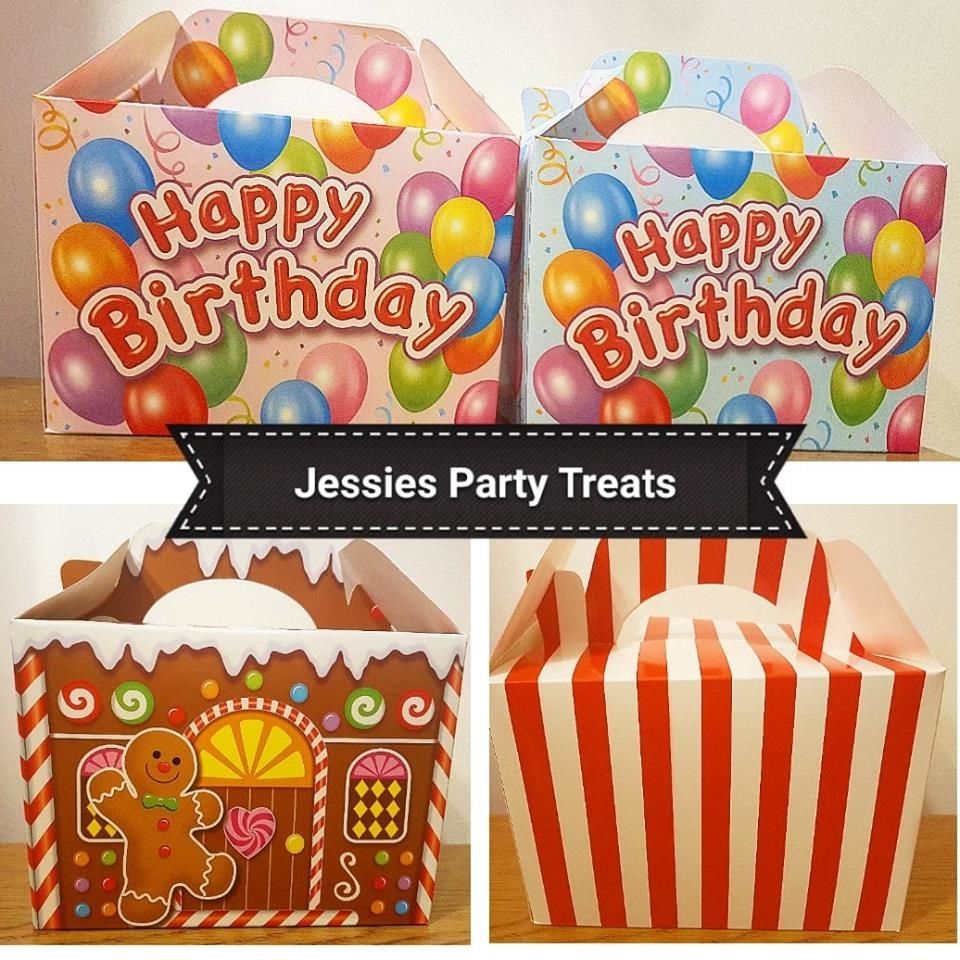 I sell children's party's boxes; made for any special occasion.
Each party box will include the following toys and sweets:
Toys -
° Girls or boys colouring/Activity book
° 6 colouring pencils ?
° Maraca
° Bubbles
° Bouncy Ball
° Emoji ring
° Bracelet girls / stretchy man boys
° Tattoos x3
Sweet bag -
° Fruity hearts
° Fizzy cherry bottles
° Bears
° Cola bottles
° Lips
° Teeth
° Rainbow pencils
All boxes are £3.50 each
PLEASE NOTE: If you order 10 party boxes or more each box will reduce to £3.00 Each saving you 50p per gift!
Dazzlas Inflatables holds no responsibility for actions of this company